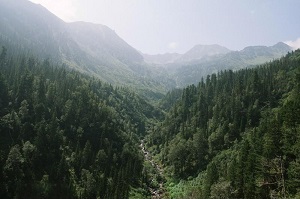 09/05/2019
Environmental sustainability is an immense concern for people worldwide. In fact, more than 80% of global consumers believe businesses should help improve and preserve the natural world and are more likely to patronize companies that meet this expectation, according to research from Nielsen. This widespread passion for sustainability has translated to the travel industry, where more than half of active globetrotters seek out green attractions and accommodations, per Booking.com. This pursuit of sustainable travel experiences is often called ecotourism, an easy-to-understand yet knotty idea. So if you want to combine your passions for environmental preservation and travel, you should take some time to familiarize yourself with ecotourism.
Understanding ecotourism
The concept of ecotourism centres on eight core tenets, according to the International Ecotourism Society (IES). These fundamental principles include:
Keeping environmental and cultural impact to a minimum.
Cultivating cultural awareness and exercising respect.
Participating in positive experiences.
Using reputable vendors that assist with conservation efforts.
Investing in local industries and businesses.
Learning about host countries' environmental, political and social landscapes.
Staying in low-impact accommodations.
Respecting the beliefs and rights of indigenous people.
Travel companies and associated service providers make ecotourism possible by developing offerings that not only benefit the communities in which they operate, but also support sightseeing awareness. The IEC and other similar organizations typically certify businesses within the tourism space that purportedly serve environmentally conscious travellers. This makes finding reputable ecotourism companies and vendors easier.
Ecotourism in practice
So how exactly does an ecotourism experience typically unfold? It depends on the objective. There are generally three types of ecotourism adventures, per USA Today, each with an idiosyncratic purpose. Cultural engagement trips are meant to help you connect with local communities and engage with their respective sociopolitical and spiritual beliefs. You might find yourself navigating ancient holy sites with assistance from trained tour guides or sharing meals with community members at local haunts. Other ecotourism getaways center centre on endangered animal species and their environments. During this kind of excursion you may explore vulnerable fauna with guidance from a conservation organization or even contribute to an ongoing research project. Adventure ecotourism experiences typically happen in more extreme climates and combine fun, environmentally - friendly physical activities like zip lining with hands-on learning.
Of course, you should always acquire low-impact accommodations and work with green tour companies or vendors, no matter the purpose of your trip.