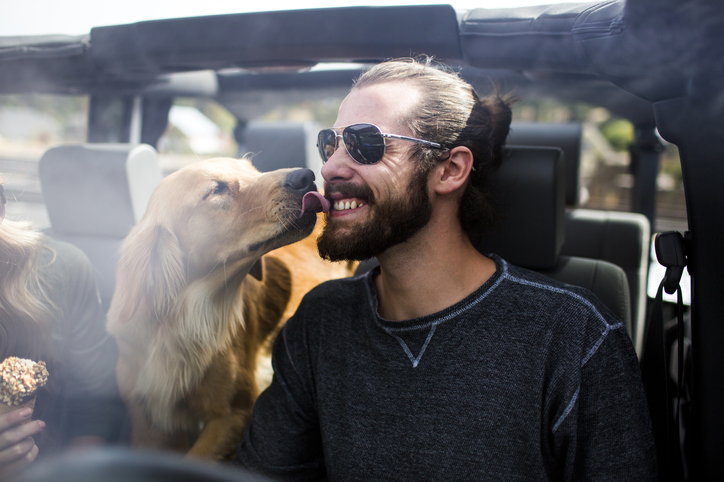 12/2/2021
Worried about travelling with your dog or cat? Have no fear — here are a few tips for making road trips and airplane rides easier with your pet:
Road trip tips
Plan pitstops in advance
Your furry friend might need to get out of the car and stretch those legs more frequently than you. Plan a couple of breaks along the way to ensure your pet can walk around, go to the bathroom and eat during the trip.
Keep your pet safe during the ride
Just as it's unsafe for humans to hop around during a car ride, the same rules apply to pets. Finding a mechanism that keeps your dog or cat restrained in your vehicle is essential for its safety. This can be a carrier or even a seat belt designed specifically for pets.
Pack the essentials
You won't forget the dog food and leash but be sure to remember the things that make your pet comfortable at home, like blankets and toys.
Air travel tips
Understand your airline's pet rules
Some airlines only allow a few pets onboard per flight. Make sure you read the terms and conditions of the airline before booking a ticket or call in advance to get a better understanding of whether your pet can join you for the trip.
Avoid connecting flights if possible
Flying can be nerve-wracking for pets. If you can avoid connecting flights and fly direct instead, you may be able to help your furry friend feel better during your travels.
Buy a carrier and help your pet get accustomed to it
Most airlines permit pets on board as long as they're in a carrier. If your pet isn't used to being in one, make sure to buy one in advance and carry them around in it in preparation for the flight. This can calm nerves ahead of time and reduce potential anxiety on the day of your travels.

Sources:
https://smartasset.com/mortgage/most-dog-friendly-cities-in-america-2020
https://www.gopetfriendly.com/blog/how-to-take-your-pets-on-a-cross-country-road-trip/
https://pets.webmd.com/dogs/guide/how-to-travel-with-your-dog#1