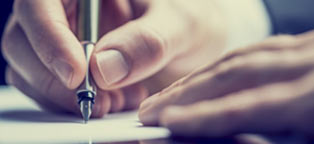 02/16/2017
Ireland is widely known for many things, and one of them is its literary history. More than a few of the world's most highly regarded novelists, poets, playwrights - and, in cases like Samuel Beckett, writers who defy easy categorization or description - hailed from the Emerald Isle. Travellers who consider themselves fans of great literature may want to consider Ireland when seeking affordable airfare, accommodations, travel insurance and other vacation essentials.

To help jump-start the brainstorming process, consider checking out these intriguing and intellectually stimulating literary attractions Ireland has to offer:
1. The Yeats Society: The work of William Butler Yeats is considered to be among the most esteemed poetry of the late 19th and early 20th centuries, and in 1923 it earned him the first Nobel Prize for Literature given to an Irish citizen. In his native town and county of Sligo, the Yeats Society endeavours to preserve and honour his legacy. Visitors can explore a comprehensive exhibition about Yeats' life and work, peruse the wide catalogue of the Yeats Library, check out visual art exhibits showcasing local painters and photographers, and attend a variety of lectures and meetings. Dedicated scholars should look into the Society's Summer and Winter School seminar programs.
2. The James Joyce Centre: There is no Irish writer better known than James Joyce, and few wordsmiths in the entire world are as highly regarded by literary aficionados. Located in Ireland's capital - the city that Joyce explored inside and out in works such as "Portrait of the Artist as a Young Man" and "Ulysses" - the Centre offers a wide variety of activities ideal for casual readers and diehard fans alike. These include walking tours to landmarks from the texts, an interactive exhibit centered around the famously complex "Ulysses," artifacts from Joyce's life, short documentaries and more. There are also rotating exhibits of art inspired by the Dublin scribe's work and a selection of literary-themed gifts.
3. Library of Trinity College: Also located in Dublin, this is the largest library in the nation, carrying approximately 5 million volumes of literature, history and more. It is also home to the Book of Kells, a legendary manuscript dating back to the ninth century, which contains the text of the Bible's four Gospels accompanied by highly intricate illustrations and ornamentation. Visitors can view the fabled artifact and learn all about the historical and artistic contexts in which it was crafted. Additionally, the Library's annual Secondhand Book Sale takes place in late February, in which visitors can join the auction for various rare manuscripts.
4. Patrick Kavanagh Centre: The Patrick Kavanagh Rural and Literary Resource Centre honours the life and work of the 20th century Irish lyric poet. Kavanagh spent his literary career in Dublin but was born and raised in Inniskeen, County Monaghan - and that's where the Centre is located. Visitors can check out exhibits related to his working life, view a series of paintings illustrating his verse masterpiece "The Great Hunger" and take a hiking tour of sites he described lovingly in his poems.
5. The Palace Bar: It's hard to discuss most Irish writers without eventually arriving at their vices and social habits, and the Palace is particularly notable among the literary pubs of Dublin. Writers including the aforementioned Kavanagh, surreal novelist Flann O'Brien, poet Seamus Heaney, and radicalized playwright and novelist Brendan Behan patronized this establishment throughout its long history (it was established in 1823!). You don't have to take a drink to be fascinated by its history, charming decor and boisterous but welcoming environment. Also, it hosts accomplished musicians playing traditional Irish folk music every weekend.