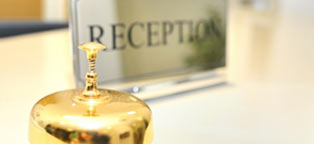 09/16/2016
One of the best things about going on vacation is that you can make it about whatever you're in the mood for. You're the one planning it. For instance, you can drive an hour to a destination nearby and get back to nature by staying in a tent and living close to the land in a campground. Or, if that isn't your style, you could take an international flight to a foreign city you've never seen before, stay in an Airbnb or a hostel, and spend your money on experiences rather than a hotel. The vacation is yours.
Some people choose to live in the lap of luxury on vacation. Their reasons can vary greatly - maybe they are just used to the finer things in life or maybe they have worked hard to cut corners and save money so they can live like kings when they go away.
Well, it turns out, if you're looking for it, it's not so hard to live like a celebrity when you go away. Plenty of stars rent out their own digs or sell their homes to development corporations that turn these hotspots into posh boutique hotels. If you want to lay your head down in the same room some of your favourite celebrities used to, here are five lodgings you should check out.
1. GoldenEye Hotel & Resort in Ocho Rios, Jamaica

If you're a huge James Bond fan, whether you like Ian Fleming's books or any one of the dozens of movies that have been made over the decades, you should consider heading to Ocho Rios, Jamaica. This might be surprising to some, who may think about the United Kingdom when pairing countries to the secret agent's many intense missions.
However, Ian Fleming actually came up with the character and his adventures in Ocho Rios. According to Oyster, Fleming supposedly wrote all of his novels at GoldenEye Hotel & Resort when he lived in a three-bedroom villa on the grounds - and visitors now can stay there and sit at Fleming's desk.
2. Jim Morrison's home in West Hollywood, California

If you're travelling and want to connect with the late singer of The Doors, Jim Morrison, you might think of jet setting to Paris to see the Pere Lachaise Cemetary, his final resting place. However, you don't have to cross an ocean to pay homage to the late, great Jim Morrison.
Instead, according to Travel + Leisure, you can rent out Morrison's home in West Hollywood. The home is decorated with The Doors memorabilia and is right out of the 1960s. As cool as it is - make sure you're willing to splurge. The magazine pointed out that the home on the Sunset Strip rents on Airbnb for more than $3,180 USD per night, so you'll need to factor in the exchange rate. Given this and the 30-night minimum, it's clearly not for anyone travelling on a shoestring budget.
3. Fairmont Miramar Hotel & Bungalows in Santa Monica, California
One reason some people go to California is to see their favourite celebrities walking the pier in Santa Monica or driving around Hollywood and elsewhere around town. But what about those individuals who'd rather enjoy a taste of Old Hollywood?
They should make sure to stay at the Fairmount Miramar Hotel & Bungalows if they find themselves in Santa Monica. Oyster pointed out that starlets like Greta Garbo, Jean Harlow and Jean Simmons have once called this place home. Mixing the past and the present, the source detailed that Jodie Foster, Robert Downey Jr. and Hilary Swank are among the frequent guests nowadays.
4. Yves Klein's Studio in Paris, France
If you're more into art, Paris is a fantastic destination. There are so many museums you can visit, from the Louvre to the Centre Pompidou.
Vogue reported that you can actually sleep in Yves Klein's studio in the heart of Paris, in Montparnasse. While the studio is no longer there, you might be able to soak up some of the creative juices in this three-bedroom, loft-like, minimalist apartment. Though the source notes that it's undergone some renovations, it's not hard to imagine an artist finding their muse here.
5. Marley Resort & Spa in Nassau, Bahamas

Bob Marley and Caribbean go together like peanut butter and jelly, but plenty of his biggest fans would likely link the late singer to Jamaica. However, Marley and his family actually lived in Nassau, the capital city of the Bahamas, for some time.
In fact, their former residence is now known as the Marley Resort & Spa. If you're a fan of reggae music, you've got to check out this hotel, which boasts 16 rooms and the One Love suite. Oyster reported that many of the attractions on the grounds, from the Stir It Up bar to the Natural Mystic spa are Marley themed. Music lovers will feel right at home.