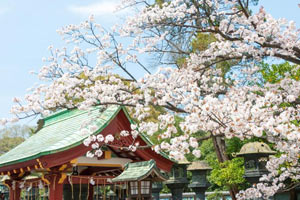 05/29/2019
Travellers worldwide often take short vacations during the springtime to take advantage of the mild temperatures and reasonable pre-summer booking fees. While many of these globetrotters choose conventional destinations, others quite literally go off the beaten path and trek to outdoor locations that boast beautiful botanical attractions: wildflowers. This concept, called flower tourism, has increased in popularity in recent years - and for good reason. This relatively inexpensive yet enthralling sightseeing strategy is ideal for travellers who want to experience something transient and truly unique. Interested in hopping aboard the flower tourism bandwagon and seeing some startling spring blooms? Familiarize yourself with these best practices before booking:
Review your options
There are numerous locations across the globe that facilitate flower tourism. Japan, home to the cherry blossom, is perhaps the most well-known flower tourism destination globally and hosts over two million visitors in March when those storied blooms emerge, according to analysis from the Japan National Tourism Organization. Belgium also boasts significant springtime tourism appeal due to the beautiful Hallerbos forest, where millions of bluebells bloom annually, per Travel+Leisure. Southern California is another flower tourism hotspot destination where the so-called super bloom — an explosion of multicoloured poppies — covers entire mountainsides. With these and countless other flower tourism destinations in play, you should carefully assess your options and select an area with natural attractions you want to experience.
Get the right gear
A good number of travel-worthy blooms can only be found in remote locations. The Valley of Flowers National Park located in the Indian state of Uttarakhand, for instance, features immensely rugged terrain and high altitudes, according to the United Nations. Traversing destinations of this kind is anything but easy. You should therefore prepare for serious trekking by packing the necessary gear. Broken-in hiking boots are essential, along with an easy-to-maneuver backpack, food and first aid items, Condé Nast Traveler reported. Additionally, pay attention to smaller items such as socks, as wearing a run-of-the-mill pair without moisture-wicking capabilities can leave you with serious blisters.
These flower tourism best practices should give you the insight you need to take full advantage of the springtime weather and seek out some all-natural attractions. As you plan for your adventure, take some time to explore travel insurance. Injuries and ailments tend to unfold when you are least expecting them, including on vacation. Travel insurance allows you to get the care you need, no matter your location, without worrying about potential out-of-pocket expenses. 
Here at Travel Guard, we offer robust travel insurance plans that cover a whole host of emergency medical services, from simple doctor visits and prescriptions to hospitalizations and evacuations. If you are interested in purchasing travel insurance ahead of your foray into flower tourism, consider connecting with Travel Guard today.