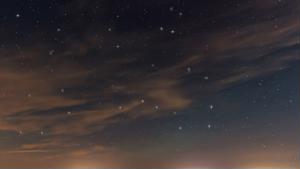 09/19/2018
What if you could spend a weekend or maybe even a week in the wilderness but without leaving the comforts of home behind? That's the promise of glamping, a clever mashup of the words "glamourous" and "camping" that's growing in popularity in North America and all around the world.
The New York Times described glamping as camping in the wild with all the comforts of a deluxe hotel, including real beds, comfortable furnishings and perhaps a yoga instructor, fly-fishing coach or an on-site chef to prepare farm-to-table meals. Glamping is not a new phenomenon; 19th-century African wildlife safaris were probably the prototype glamping experience that set the standard for the wide variety of glamping options available to travellers who love the outdoors as much as they love their Wi-Fi and air conditioning.
Modern glamping is a combination of a resort and a rustic camp in the wilderness. The website Glamping.com acts as a clearinghouse to help vacationers find the ideal glamping vacation practically anywhere in the world from Banff to Bora Bora and everywhere in between. Travellers can choose from sites that offer tents, cabins, yurts, lodges, huts, tree houses, boats, glass houses or trailers. The U.S. has embraced the glamping concept and offers some of the most interesting glamping experiences in places as diverse as New York City and the Southwest desert.
City and country glamping options
When most people think of glamping, they envision a place like Sandy Pines Campground across the border in Kennebunkport, Maine. A campground in one of Maine's most scenic seaside villages, Sandy Pines offers three types of accommodations, including luxuriously appointed tents, carriages for one or two and A-frame "hideaway huts." Each 40-square meter tent is designed with a particular theme and includes everything from AC and a minifridge to linens and bath amenities. There are nightly bonfires and even lobster dinners hosted on site.
On the other hand, New York City may seem like the least likely place to offer glamping opportunities, but Collective Governor's Island offers a novel way to see Manhattan. Located on an island in the middle of New York Harbor and accessible only by ferry, it offers exceptional views of the Statue of Liberty. Two amenities packages are available and onsite dining facilities provide everything from take-away sandwiches to sit-down dinners.
Tents, trailers and tipis in the American Southwest
A bucket list-worthy glamping adventure would be relaxing in your own well-appointed tent surrounded by some of the most beautiful scenery in the American Southwest. Under Canvas offers glamping experiences in several of America's national parks, including the Grand Canyon, Mount Rushmore, Yellowstone and others. Guest stay in safari-style tents with king-size beds, wood-burning stoves and breathtaking views.
If stylish caravans rather than tents are more your style, Country Living magazine recommended AutoCamp Russian River located in Northern California wine country 90 minutes north of San Francisco. Guests stay in new trailers fitted out with luxury hotel amenities, including walk-in showers and flat-screen television. Finally, if it's an artsy desert vibe you seek, you might like El Cosmico, located in the artsy desert town of Marfa, Texas. Travellers can chose from staying in a canvas safari tent, a Sioux-style tipi, a Mongolian yurt or a renovated vintage trailer. The mood is '60s-style quirky hippie cool that can be a hit with families and couples.