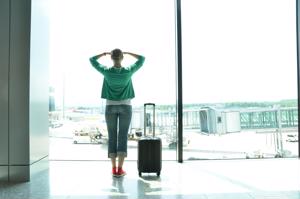 01/28/2020
In early May, the Ontario Health Minister, Christine Elliott, announced a major change to the Ontario Health Insurance Plan (OHIP) that eliminates travel coverage for Canadians living in Ontario, the Canadian Press reported. After January 1, 2020, Ontario residents travelling outside Canada will no longer be covered by OHIP's Out-of-Country Travellers Program, which previously helped pay for the cost of emergency health services abroad. To understand how this change could impact your current or future travel plans, let's take a closer look at the details.
OHIP travel coverage: The basics
Prior to the recent update, OHIP's Out-of-Country Travellers Program partially covered a range of emergency medical services to help Ontarians pay for treatment when travelling outside Canada. More specifically, OHIP covered up to $400 per day for emergency in-patient services, and up to $50 per day for emergency outpatient services and select medical services, according to the Ministry of Health. While this coverage was by no means comprehensive, it did provide residents of Ontario with an extra layer of financial protection when travelling outside the country.
Canadian health insurance does not cover medical treatments and services provided for in other countries. 
What's changed?
Starting January 1, 2020, the Out-of-Country Travellers Program will be completely eliminated, with some minor exceptions. This means Ontarians who experience an unexpected medical emergency when travelling abroad will need to rely on private travel health insurance or pay for the services out of pocket. However, the Ministry of Health will continue to reimburse eligible claims that were rendered on or before December 31, 2019. Keep in mind, the timeframe for submitting claims is 12 months from the date of service, so be sure to submit any outstanding claims before December 31, 2020.
In terms of exceptions, OHIP will continue to cover Ontarians with chronic kidney disease who may require regular treatment by hemodialysis, according to the Ontario Renal Network. Dialysis patients can expect to receive the same reimbursement rates as currently provided through existing programs, amounting to roughly $210 per treatment.
The benefit of private travel health insurance
With OHIP reducing coverage, Ontarians who frequently travel outside the country may want to consider purchasing travel health insurance. The Government of Canada recommends that every resident sign up for the best travel health insurance they can afford, whether they are taking a lengthy overseas vacation or crossing the United States border for shopping. Since foreign hospitals can be expensive and may require upfront payment, a comprehensive travel health insurance plan may help offset your out-of-country medical costs and ensure you can get the treatment you need in an emergency.