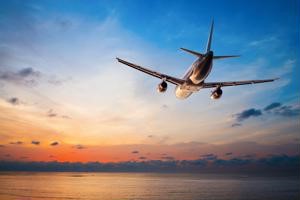 01/03/2020
As the global travel and tourism industry continues to grow, vacationers have started looking for new experiences and unique destinations to explore. And although international travel is certainly exciting, it can be easy to overlook the importance of safety and security while adventuring abroad. No matter where your next trip may take you, it's crucial to map out your vacation plans in advance and remain vigilant during your journey. To help you get the most out of your upcoming vacation, we've put together a list of useful safety tips every traveller should keep in mind:
1. Research your destination
The first step to planning a memorable and safe vacation is to research your travel destination in detail. This can help you identify potential health and safety risks, locate areas you should avoid and understand who to contact in case of an emergency. A few ways to learn about your planned destination is to read online reviews or consult with a travel agent.
It's generally recommended to research which areas have higher incidences of crime to find the safest neighbourhoods and places to stay. Doing so can give you a much better understanding of safety risks at the local level and may help you build a personalized itinerary that avoids high-risk excursions.
2. Always check for travel advisories
In some cases, it may not be obvious that your planned destination is experiencing heightened levels of crime and/or health-related complications. So before you book your trip, it's crucial to check the Canadian government's Travel Advice and Advisories board, which provides detailed information on nearly every tourist destination in the world.
This useful tool will inform you about particular countries you should avoid, and why. While most popular destinations are flagged as "exercise normal security precautions," there may be some vacation hot spots that aren't as secure as others, such as Angola, Indonesia, the Philippines and even Egypt. Keep in mind, these advisories can change, so be sure to check for updates while booking your vacation, before you leave for the airport and after you've landed.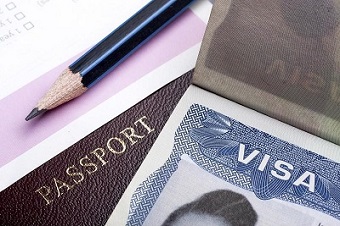 Don't forget to obtain your Canadian passport well in advance of your travel plans.
3. Register your trip with the Canadian government
Whether you're planning an extended tour of European cities or looking to explore ancient ruins in Mexico, it's important to notify the right authorities about your travel plans before you leave. The Registration of Canadians Abroad program is a free service that allows travellers to sign up for emergency updates about natural disasters, civil unrest and other potential risks in real time. Enrolling in this program can help keep you informed about important travel advisory updates and provide you with detailed instructions before and after an emergency in the country for which you're registered.
In addition to receiving updates, this service can also make it easier to contact the local Canadian embassy to request assistance with visa complications, lost passports and more. If you're travelling in a group or planning to visit multiple destinations, the program allows you to submit all your information together to keep things simple.
4. Inform friends and family of your exact travel plans
Although the Registration of Canadians Abroad program can be extremely helpful in an emergency, the agency recommends that you leave a detailed itinerary with friends and family before you leave. This includes a list of the countries you're planning to visit, the hotels or hostels you'll be staying at and any important contact numbers that may come in handy. The Canadian government also suggests that travellers provide their loved ones with the telephone number for the Emergency Watch and Response Centre, which is the main point of contact for a range of potential issues - from being arrested abroad to serious health complications that may require specialized care.
5. Carry an emergency contact list at all times
Accidents happen, and when they do it's important to have a list of emergency contact numbers close at hand. When travelling in a foreign country, it's usually a good idea to write down the telephone numbers of the Canadian Embassy, your primary care doctor and the local police office on a piece of paper that you can carry in your pocket. Also, include the 24-hour emergency assistance 800 number of your travel insurance company and your policy number. That way, if your smartphone, purse or wallet is stolen, you'll still be able to contact the appropriate entities.
Generally speaking, it's often recommended that you leave your passport and any other important documentation and/or personal possessions in your hotel room. Some travellers make photocopies of their passports that they can carry around without fear of loss or theft, according to USA Today. Ultimately, the best way to stay safe on your next vacation is to stay alert during your travels and try to stay aware of your surroundings.