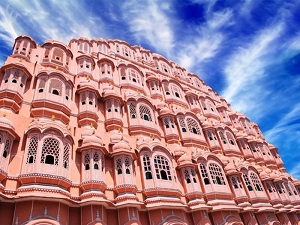 08/26/2019
The United Nations Educational Scientific and Cultural Organization (UNESCO) has been identifying, protecting and preserving global landmarks since 1972. The group has recognized over a thousand historically significant properties to date, including more than two dozen new locations added just this year, according to The New York Times. Choosing between these sites is difficult. How do you measure the majesty of the Egyptian pyramids against the grandeur of the Serengeti? You can't. However, there are some select destinations on the UNESCO World Heritage List that often attract significant attention from both sightseeing novices and seasoned globetrotters. So if you're thinking about embarking on an international cultural excursion, consider these three must-see UNESCO sites:
1. Frank Lloyd Wright architecture, U.S.
American architect, Frank Lloyd Wright designed hundreds of commercial and residential structures throughout his lifetime, pioneering an innovative aesthetic that prioritized function over form and typically married the synthetic and organic. UNESCO recently added eight Lloyd Wright properties to its register, including Fallingwater, a concrete and stone home situated atop a natural waterfall in the Allegheny Mountains near Mill Run, Pennsylvania, and the Solomon R. Guggenheim Museum in New York City, which boasts a distinctive white concrete spiral. The organization also recognizes the architect's more modest builds, including the Herbert and Katherine Jacobs House, a two-bedroom brick home located in Madison, Wisconsin.
2. Jaipur City, India
Located within the northwestern Indian state of Rajasthan, Jaipur contains numerous facades, forts and temples that characterize almost three centuries of rich cultural and political history. Hindu king Jai Singh founded Jaipur in 1727, commissioning local architects and builders to construct a gridded urban layout on a vast plain beneath the rocky hills of Rajasthan. Today, Jaipur, which many call "The Pink City" due to the distinctive rose-colored paint that covers its exteriors, ranks among the top tourist destinations in Asia — it's the reason UNESCO added the location to the World Heritage List in July 2019. UNESCO separately recognizes Rajasthan's ancient hillside military complexes, including Amer Fort, a Mughal-style complex made of marble and sandstone located roughly 22 miles northeast of Jaipur.
3. Upper Harz Regale Water Management System, Germany   
Anglo-Saxons transformed the northern swath of Germany's Harz mountain range into a veritable metal mining mecca throughout the ninth and tenth centuries. While the ore excavation operations that materialized there brought the region worldwide recognition, the Roman Empire considered Goslar, a small township near the mines on Rammelsberg mountain, an official seat for some time.Another related development garnered the Upper Harz attention: its water management system. Cistercian monks are credited with developing this essential piece of industrial infrastructure during the Middle Ages, working with craftspeople to create a complex network of channels, ponds and tunnels to transport the water needed for mining operations. It's no wonder that UNESCO has recognized it since 1992.